You want a shrub in that dry corner, but no shrub will work. You want something that looks different. You want superlow maintenance. I've got just the right perennial for you: Baptisia is a quick-growing, uniquely blooming wildflower native to areas from the U.S. Central Plains to the East Coast. It…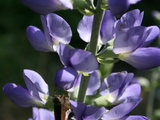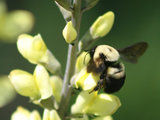 Advocates of the "Green City" concept, the creative team at WOHA developed a hotel design with a surreal appearance. PARKROYAL on Pickering is a highly modern architecture project in Singapore, combining concrete organic shapes with simple rectangular volumes and incredible sky-gardens. Greenery flourishes at every four levels of the hotel, visually blending the massive accommodation unit with the neighboring park.
The concept of the green building derived from a need to create a local landmark that would be associated globally with the skyline of Singapore: "Most of Singapore's recent architecture – especially in and around the city centre – is nothing more than generic and can be seen anywhere in the world, regardless of climate and culture. An equilibrium point of architectural anonymity has been derived from a number of factors. Finally the city has a uniquely expressive urban landmark that reinterprets and reinvigorates its location". We love the garden theme behind this imposing hotel design and are looking forward to reading your thoughts as well.

This is the Danish home of architect Kasper Ronn and his wife Julie. The house had been a large barn which they split in two so that Julie's sister could live next door with her husband. Inside, Kasper and Julie have kept their interior free of clutter yet surprisingly cosy. The raw brick walls have been kept bare and this contrast beautifully with the chandelier in the hallway and the polished concrete floor. Upstairs the rooms are minimal and because of this, the pieces that Kasper and Julie have chosen stand out even more. I love the black pendant lights in the dining room (top image), they are the Topan VP6 from Verner Panton.